The Utilities are a collection of little tools created solve specific problems.
A collection of small applications that don't quite have a place in the wiki just yet.
Firth, or 1th, is a postfix calculator for fractions.
Firth is a stack based rpn calculator, created to be an improved version of Unix's dc. It supports basic arithmetic and is the perfect companion utility to Fractran.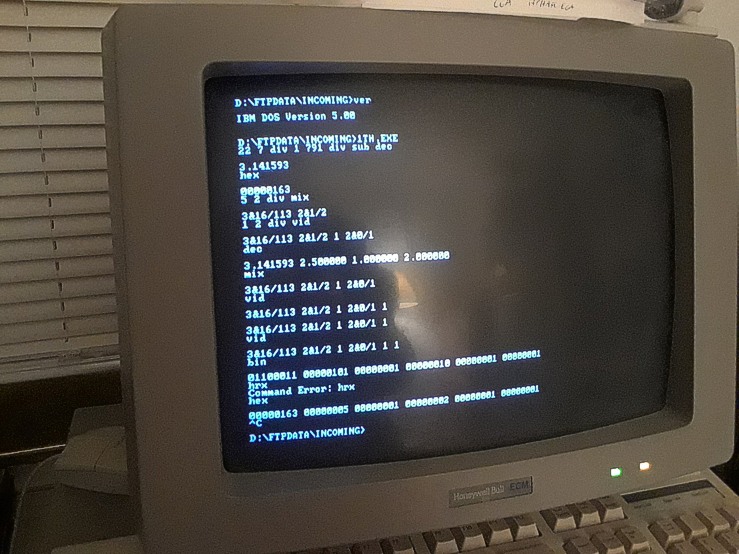 Examples
The following example, will print the mixed fraction 3&1/6.
clr 11 4 div 5 12 div add mix
To print the decimal value of a fraction.
clr 22 7 div 1 791 div sub dec
To get the floor() of a fraction.
clr 17 4 div dup 1 mod sub .
1th.c
Seconth, or 2th, is a plain-text calendar with events.
Second is a calendar utility created to overlay events on pages of the gregorian calendar, written in ANSI C.
Event Format
The events are stored in text files in the format:
20201126 Sailing trip to Port Townsend
2th.c
Stopwatch is a terminal utility countdown.
Why the heck did I even have to write this in the first place.
cc sw.c -std=c89 -Os -DNDEBUG -g0 -s -Wall -o sw
Themes are the standard interface customization for the Hundred Rabbits software.
A theme file is a plain-text .svg with 9 colors, the reason for using a svg file as source is that on most operating system, a preview of the theme color will be generated via the file manager.
Applications supporting the themes ecosystem include Orca, Left, Nasu, Dotgrid and many more.
Nine colors should be more than enough for any interface.
Example
A file should include 9 hex codes of 6 characters, in that specific order to be a valid theme.
Plan9
Below is the Plan9 implementation, the stdout is a sequence of 9 hex strings. Usage is simply themes9 ../themes/apollo.svg
POSIX Filter
The follow utility prints the 9 colors to stdout.