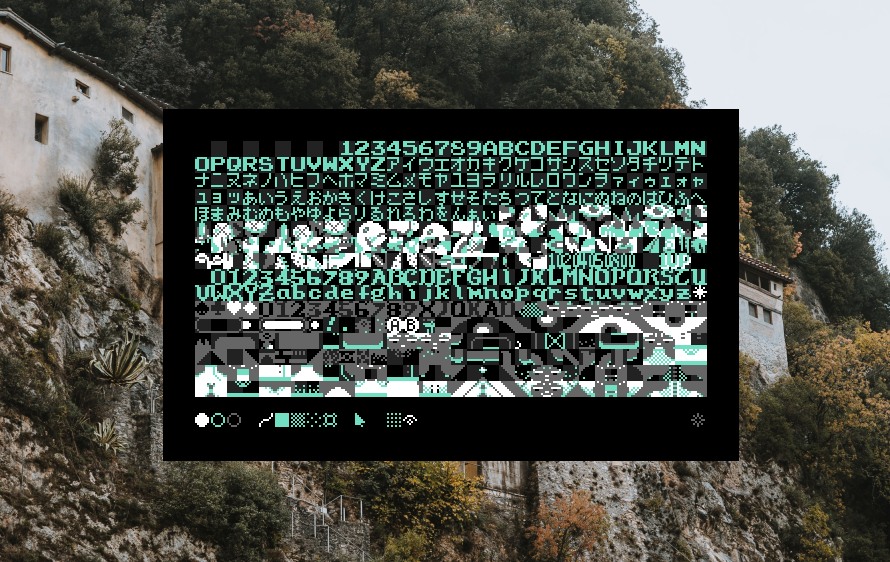 Nasu is a pixel editor.
Nasu is a spritesheet editor created to help with the design of assets for Famicom games, such as Donsol. It can import and export the .chr format, to import a bmp, see Dito.
It is currently used in the creation of Famicom projects such as spacetime, the 1bit illustrations of the Neauismetica and the interface design of all the ecosystem tools, including Orca.
nasu.c
To learn more, see the complete manual in the repository.
cc nasu.c -std=c89 -Os -DNDEBUG -g0 -s -Wall -L/usr/local/lib -lSDL2 -o nasu
The following code is a single-file implementation written ANSI C with SDL2 as its only dependecy.
Redirected to nasu, from noodle.
incoming(11): neauismetica graf3dscene themes dito dotgrid moogle left chr format donsol famicom computer identity
Last update on 15A07, edited 29 times. +123/183fh ----||
14S13 — Nasu Desktop Release
14C05 — Nasu Web Release