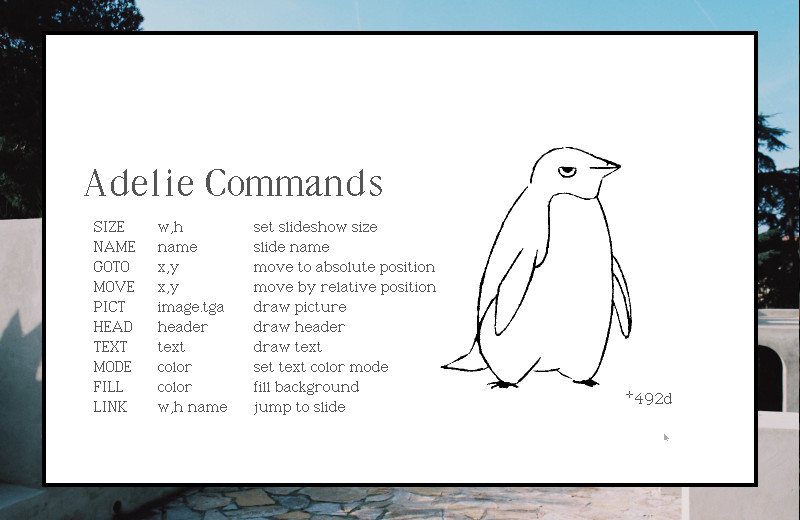 Adelie is a program to create slideshows.
Adelie is a plain-text presentation tool and format. It is used to create slideshows from within the Varvara computer. It features a handful of commands to quickly place text and images on slides, it can be operated with a keyboard, mouse or a game controller.
Commands
Slideshow files contain one command, or comment, per line.
NAME slide name
GOTO move to abs position
MOVE move by rel position
MODE set text color mode
FILL fill background
PICT draw picture
HEAD draw header
TEXT draw text
Example Slideshow

NAME Slide 1
FILL 00
GOTO 03,24
MODE 0f
HEAD Large Header
MODE 08
MOVE 00,05
HEAD Smaller text with a linebreak,`and a second line

NAME Slide 2
GOTO 00,00
PICT picture.tga
MOVE 30,02
MODE 0a
HEAD Picture Name

The program features two ufx fonts to choose from, and tga image support. All sizes are in hexadecimal numbers.
16C04 — Adelie Uxn Release
Incoming: 2022