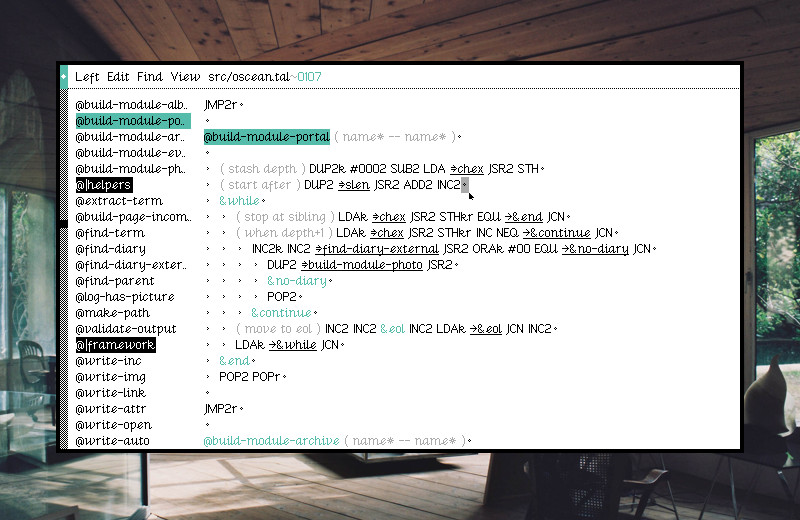 Left is a text editor.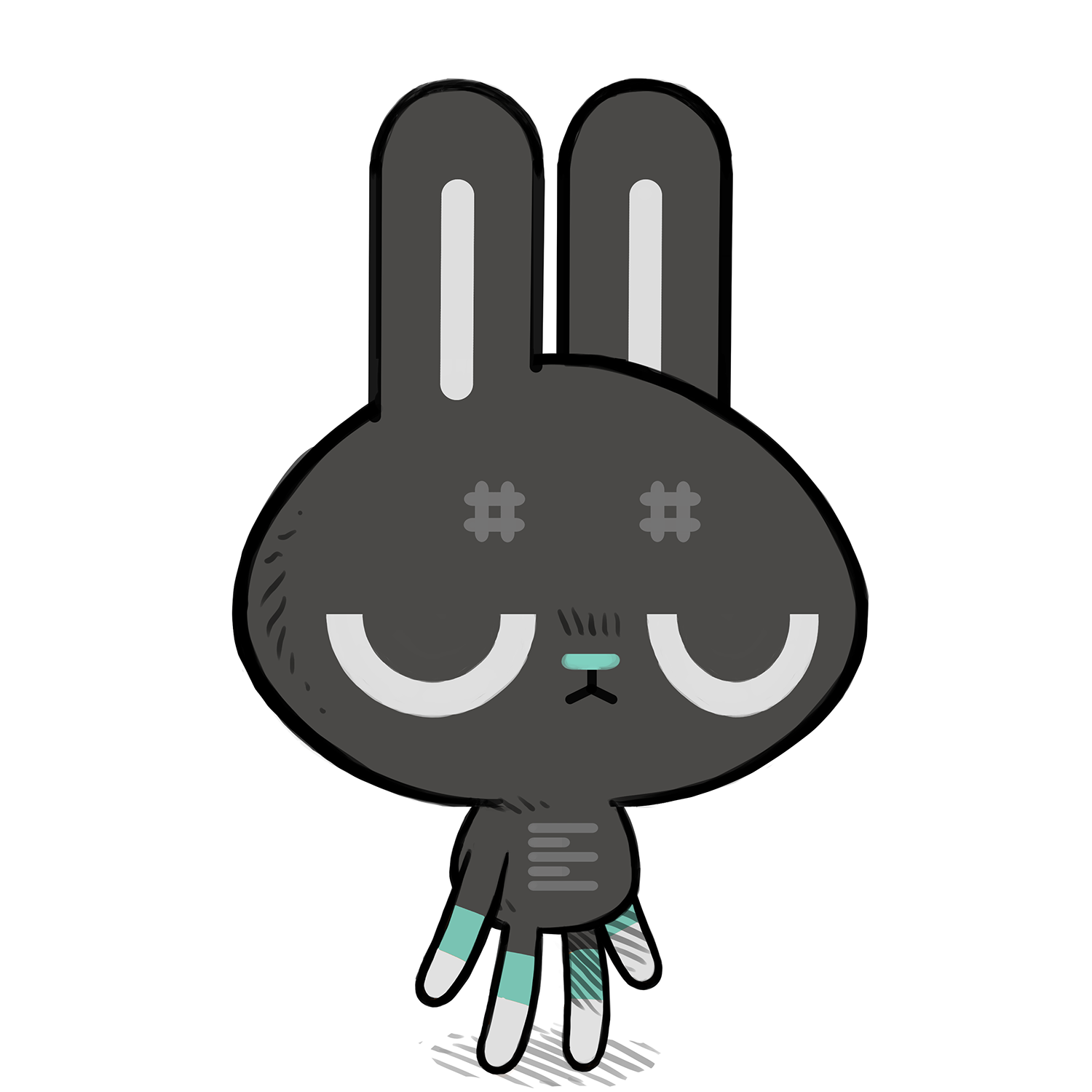 Left is graphical plain-text editor for Varvara, written in Uxntal. It features syntax highlight, routine navigation, proportional text and directory listing. The alt key is used as a LEAP key to navigate the body of the text.
The left-side column, or navbar, is a list of a file's routines. It also supports pragma marks to categorize routines into sections. To create a new mark, the syntax is:

(
@|SectionName )

ctrl+up prev @label
ctrl+down next @label
ctrl+left start of line
ctrl+right end of line
alt+left prev word
alt+right next word
Searching
Finding a word is done by holding down the alt key, and typing characters, and releasing alt to jump. Alternatively, you can select a word with mouse2, and jump to the next instance with mouse3, you can change the direction of the jump with ctrl+d. To go to a specific line, use the alt key, and type :1f to go to the line 1f.
mouse1 select character
mouse2 select word
mouse3 find
Directory
A listing of the files in the active directory can be seen by the sequence ctrl+r del ., select a file path with mouse2, and open the selected file path with ctrl+g.
ctrl+n new
ctrl+s save
ctrl+o open
ctrl+g open selection
ctrl+r rename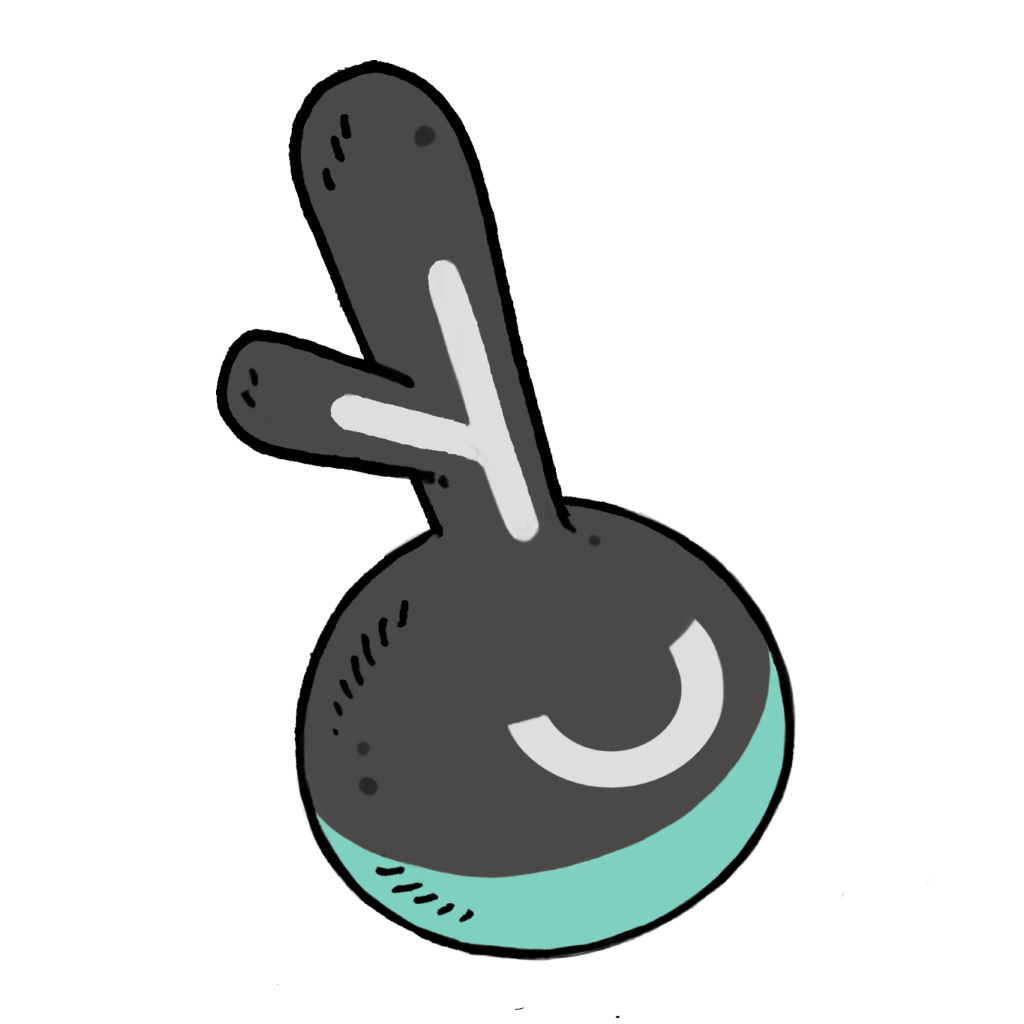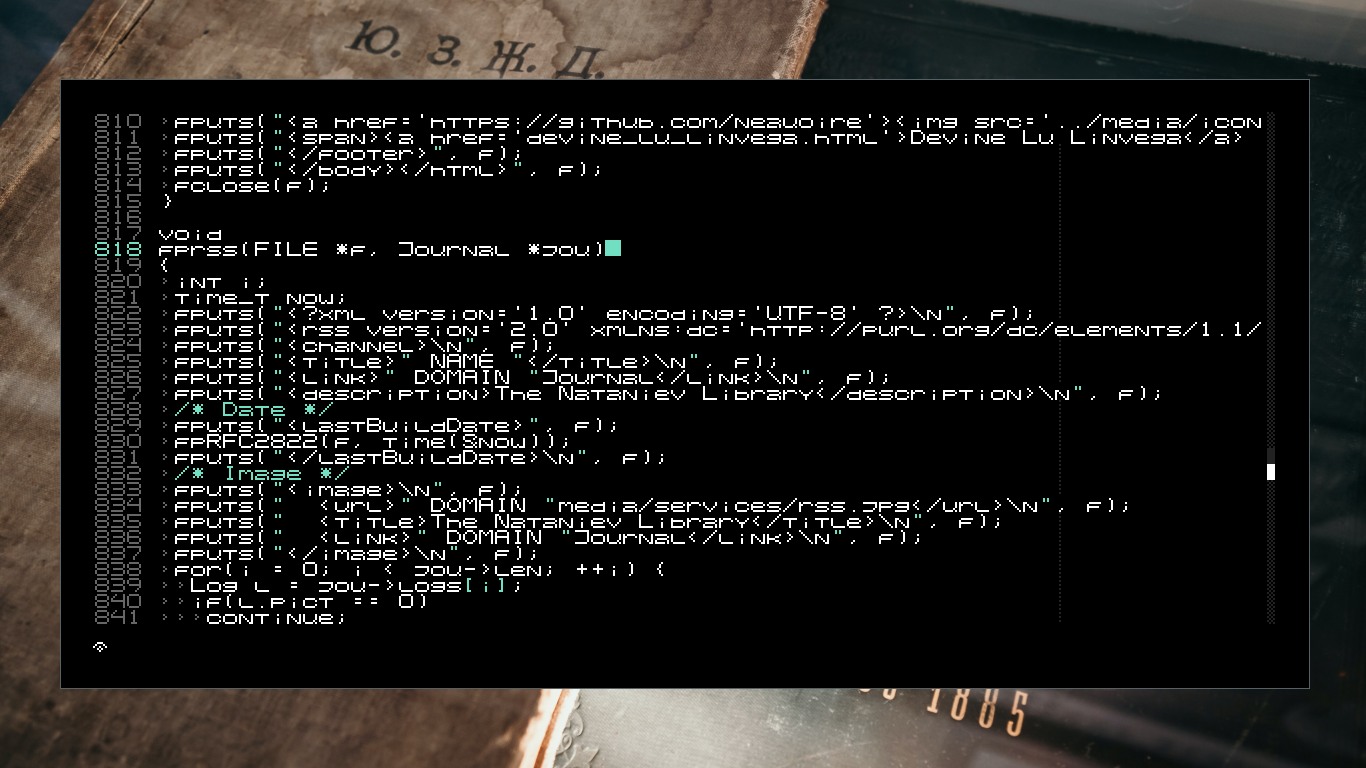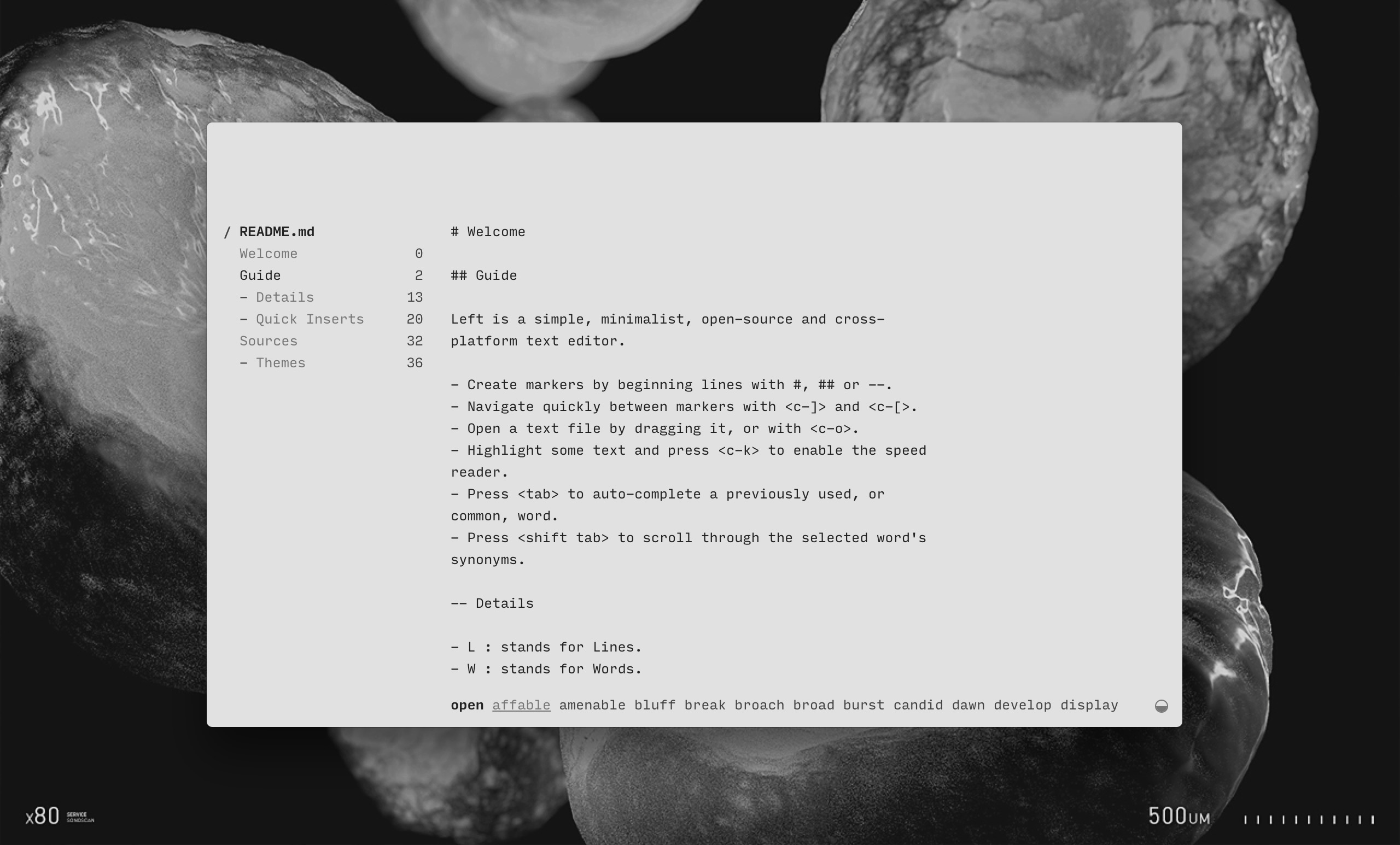 15L08 — Left Uxn Release
15A09 — Left Desktop Release
11R08 — Left Web Release
Incoming: roms gly format ufx format devlog