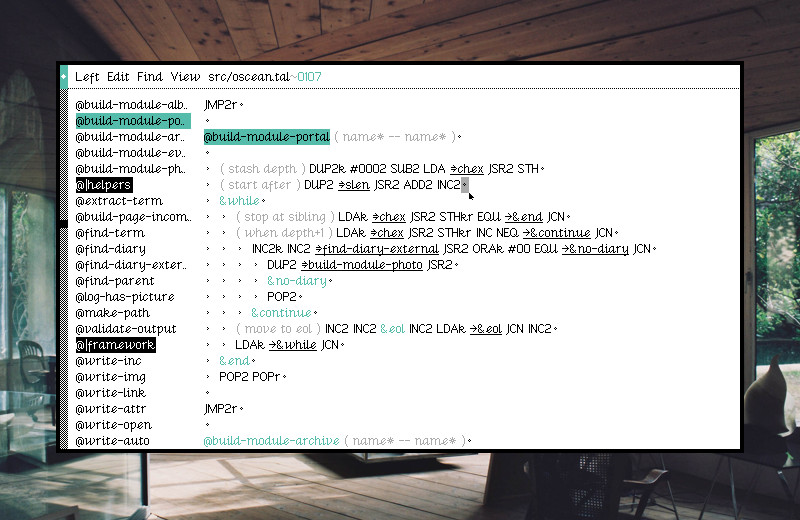 Left is a text editor.
Left is graphical plain-text editor inspired by Plan9's Acme and THINK Pascal.
A web version was initially created to help Rekka with the writing of Wiktopher, and later implemented in assembly for the Uxn computer.
The web version, aimed at novel-writing, featured auto-completion, synonyms suggestions and writing statistics. The Uxn version features Uxntal syntax highlight, proportional text, a snarf buffer and chorded controls.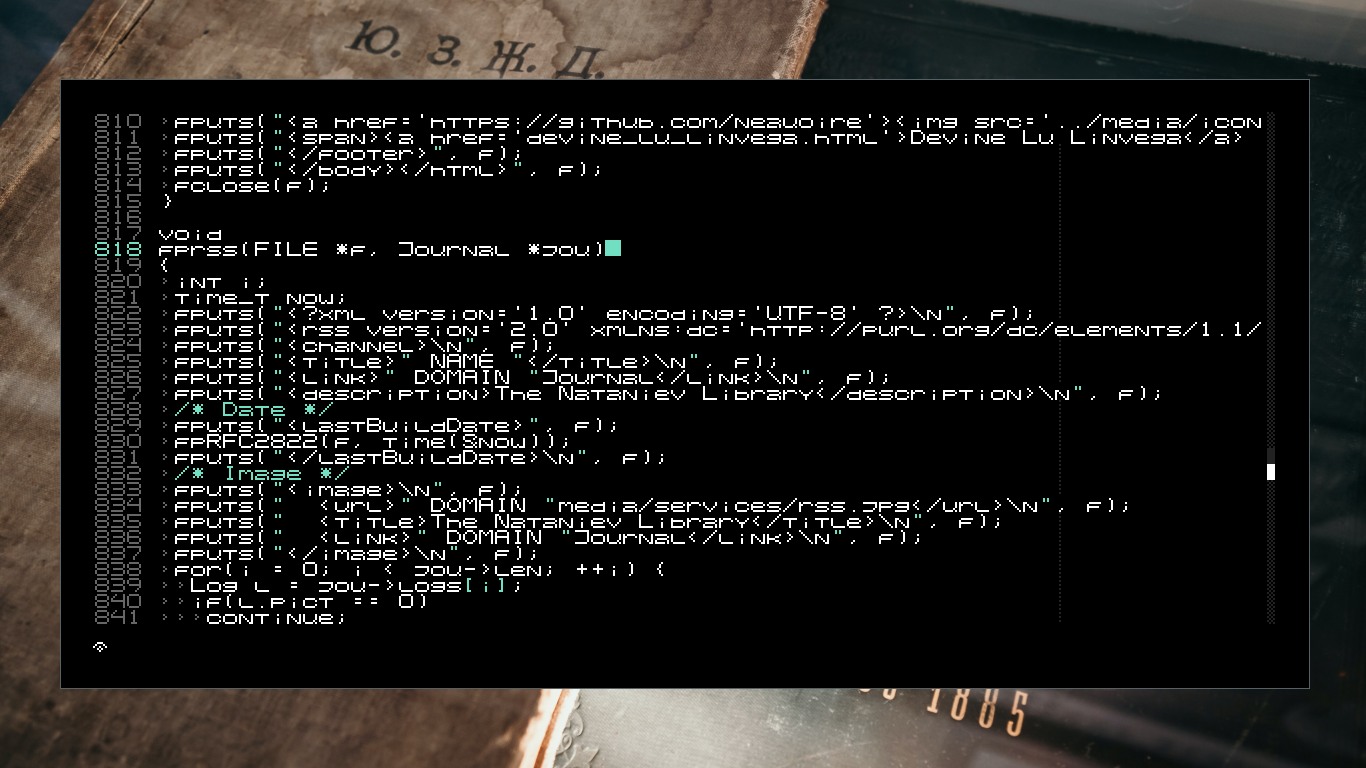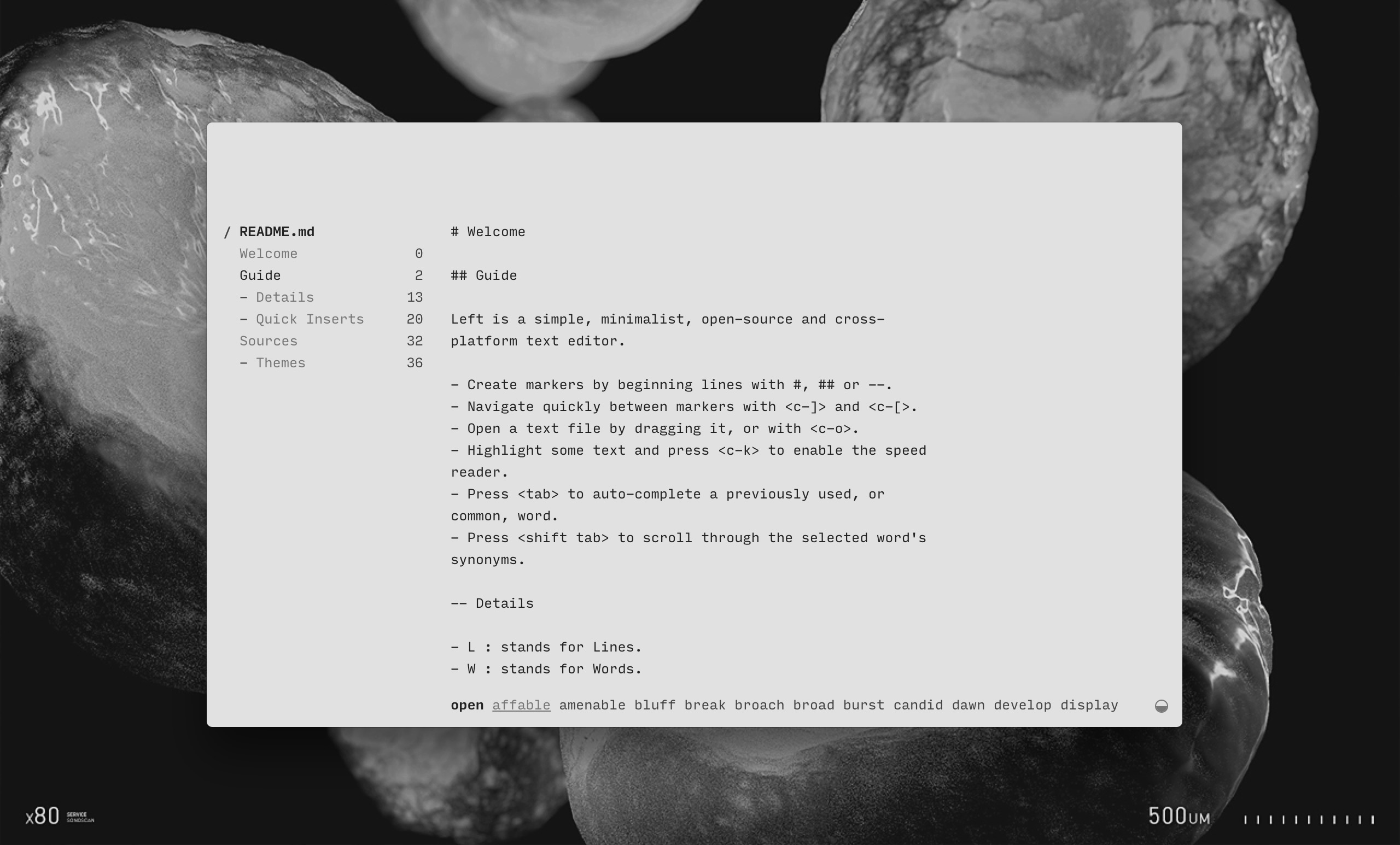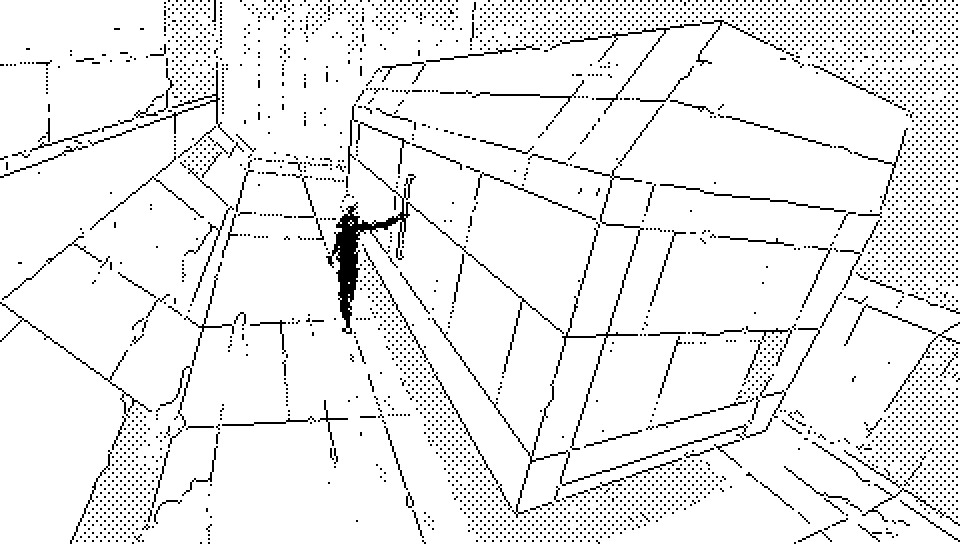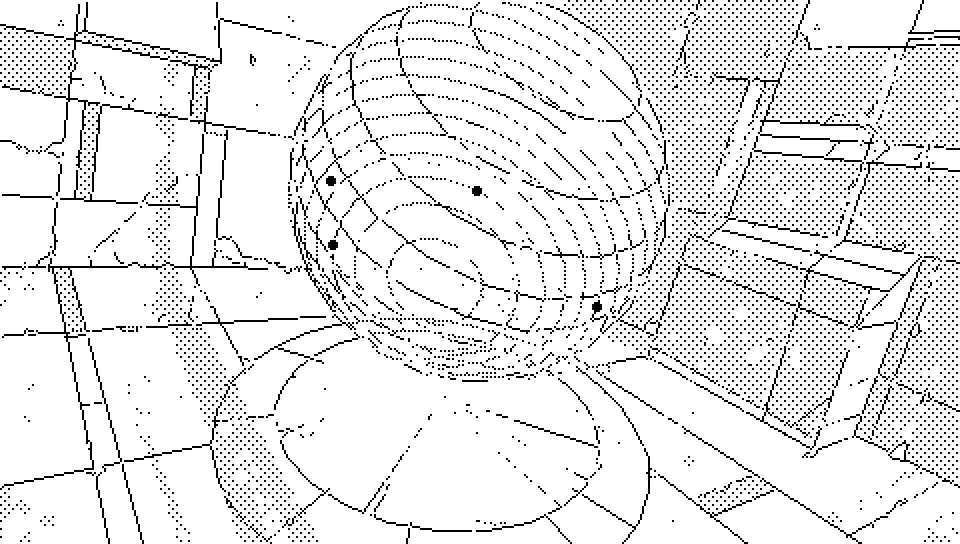 15A09 — Left Desktop Release
11R08 — Left Web Release