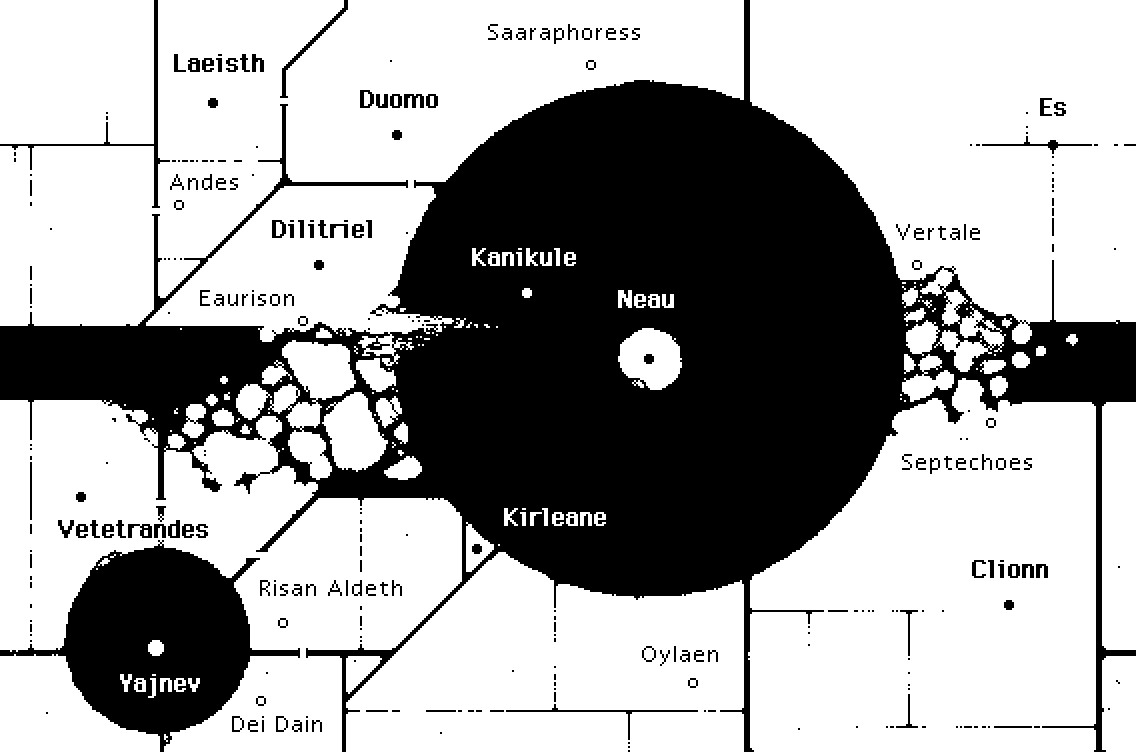 Dinaisth is the name of the Satellite onto which unfolds the events of the Neauismetica.
Dinaisth is a small celestial object that orbits the ehrivevnv megastructure, beyond the furthest reaching starlight.
Deep in my dream the great bird whispered queerly
Of the black cone amid the polar waste;
Pushing above the ice-sheet lone and drearly,
By storm-crazed aeons battered and defaced.
— H. P. Lovecraft