Sustainability, longevity, and balance with an emphasis on renewable energy.
A technophilic movement centered on using and being affected by the use of renewable resources, recycling and repurposing with a focus on decentralisation, community activism, social justice and civic empowerment. A recognition that economic, social, and ecological injustices are all deeply inter-connected.
Embracing approachable, human-scale, or knowable, technology and envisioning a world in which the detritus of consumer culture is appropriated and repurposed toward the reconstruction of a devastated ecology.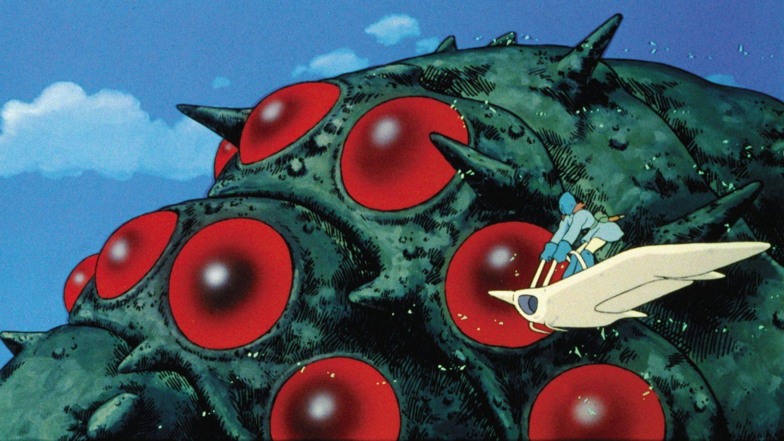 Permaculture is the science and practice of creating semi-permanent ecosystems of nature. The resilience of any such ecosystem is equal to it's diversity + interconnectedness. Permaculture design is a system of assembling conceptual, material and strategic components in a pattern which functions to benefit life in all its forms. It seeks to provide a sustainable and secure place for living things on this earth.
Punk is a rejection of mainstream, corporate mass culture and its values. It manifests through direct action, such as protest or demonstration disruption, political violence, ecotage, street barricades, squatting, pirate radio, off-grid energy, graffiti, vandalism and public and business property destruction.
Collapse now and avoid the rush.
The myth of progress tells us that we are destined for greatness, that we began grunting in the primeval swamps, as a humble part of something called 'nature', which we have now triumphantly subdued.
During the Great Forgetting, it came to be understood among the people of our culture that life in the wild was governed by a single, cruel law known as "kill or be killed." In recent decades, by the process of looking(instead of merely assuming), ethologists have discovered that this law is a fiction. In fact, a system of laws, universally observed, preserves the tranquility of the wild, protects species and even individuals, and promotes the well-being of the community as a whole.
This system of laws has been called, among other things, the peacekeeping law, the law of limited competition, and animal ethics.

Green skills are the knowledge and abilities needed to develop and support a sustainable and resource-efficient society, such as recycling, permaculture gardening, sustainable food production, ecological construction, maintenance and renovation.
adaptation
Strong Longtermism: The primary determinant of the value of our actions is the effects of those actions on the very long-run future.
The Hinge of History Hypothesis: The hypothese that we are living at the most influential time ever.
Carbon Capture: A technological negative emissions solution that aims to remove carbon from the air, storing it as inert material. Small units exist at high cost, and it remains unclear whether large scale deployment is possible or desirable.
Carbon Budget: An attempt to provide the world with a means of tracking emissions with goals set based on projected temperature rise. Most models are not believed to accurately account for feedback loops.
Solar Radiation Management: Methods of reducing global temperature by increasing albedo, frequently discussed methods include stratospheric sulphur injection and marine cloud brightening.
Scientific Reticence: A phenomenon where scientists failed to emphasize many the more dramatic results of the study of global warming over concerns of reception.
Coppicing: A method of harvesting wood without killing trees, which exploits the capacity of many species of trees to grown new shoots from their stump or roots if cut down.
Electronics right to repair: A government legislation intended to allow consumers the ability to repair and modify their own electronics, where otherwise the manufacturer of such devices require the consumer to use only their offered services.
Expect the end of the world. Laugh.
A holistic approach to computing and sustainability inspired from permaculture.
The abundance of digital storage and processing power has caused an explosion in wastefulness, which shows in things like ridiculous hardware requirements for computing even the most trivial tasks.
Permacomputing does not advocate for going back in time, despite advocating a dramatic decrease in use of artificial energy, but trusts in human ingenunity to finding clever hacks for turning problems into solutions, competition into co-operation and waste into resources.
It values maintenance and encourages programmers to refactor and rewrite programs to keep them small and efficient, instead of counting on Moore's law to compensate for software bloat.
Instead of planned obsolescence, permacomputing practices planned longevity, reuse and repair of existing technology and approaches waste as a resource.
---
Designing for Disassembly ensures that all elements of a product can be disassembled for repair and for end of life. This allows for and encourages repairs, with the result that a product's life cycle is prolonged; and it allows for a product to be taken apart at the end of its life so that each component can be reclaimed. Among other shifts in thinking and making, this means minimizing materials, using simple mechanical fasteners instead of adhesives, clearly labeling components with their material type, and ensuring components can be disassembled with everyday tools.
Unlike the nebulous goal of designing a sustainable product, designing a product for disassembly is a more concrete, quantifiable approach to ecologically sound making and to consumption.
incoming(1): ethics