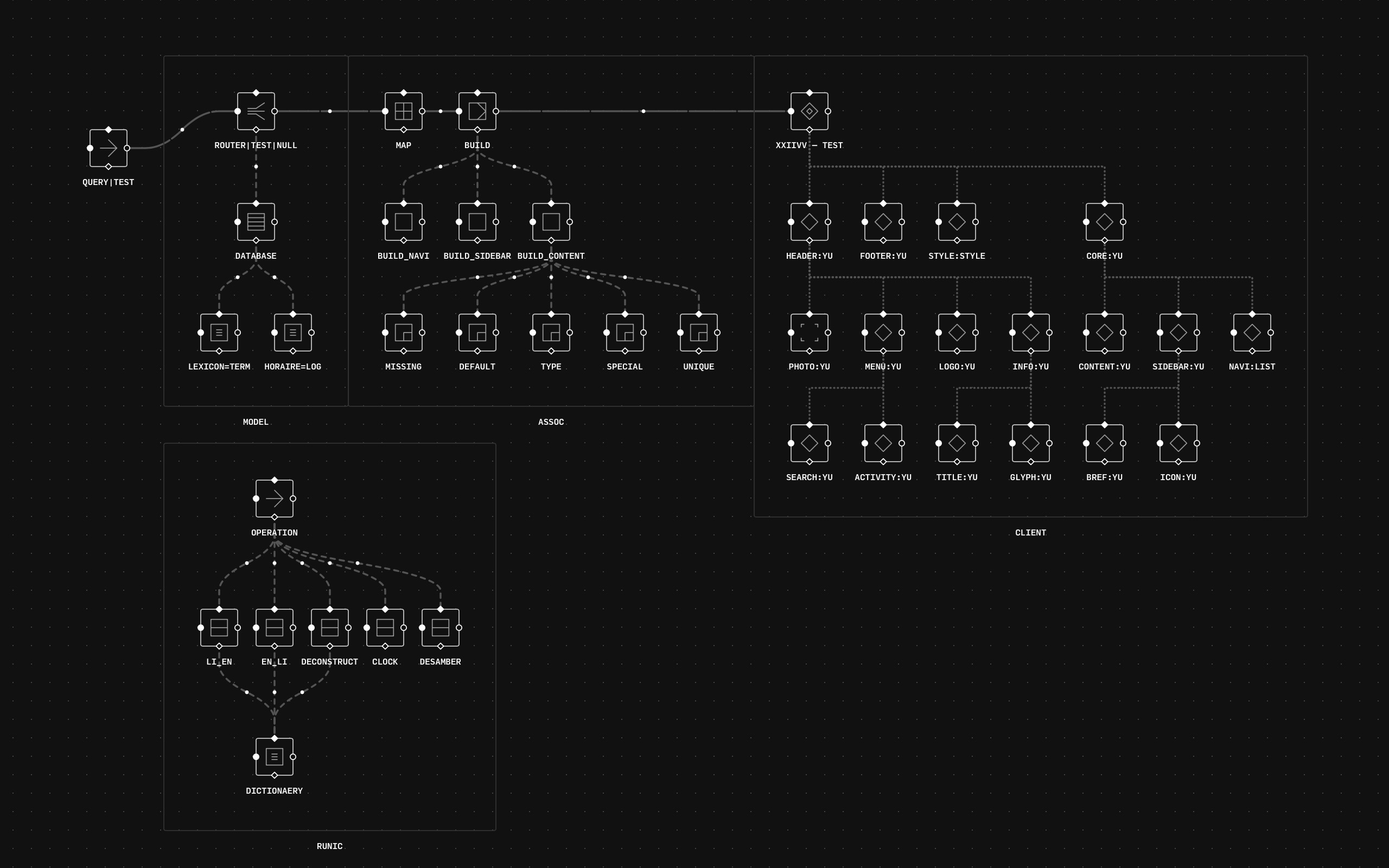 Riven is a flow-based web framework.
Riven handles the creation of nodes and the communication of signals between them.
For more than two years, it existed as the front-end framework of oscean until it was replaced, but was originally developed for the creation of serverless websites.
This project is not meant to be an optimial way of building web applications, but a mere experimental framework to toy with the concepts of flow-based programming. The work done on Riven later advised the development of the FBP playground Noton.