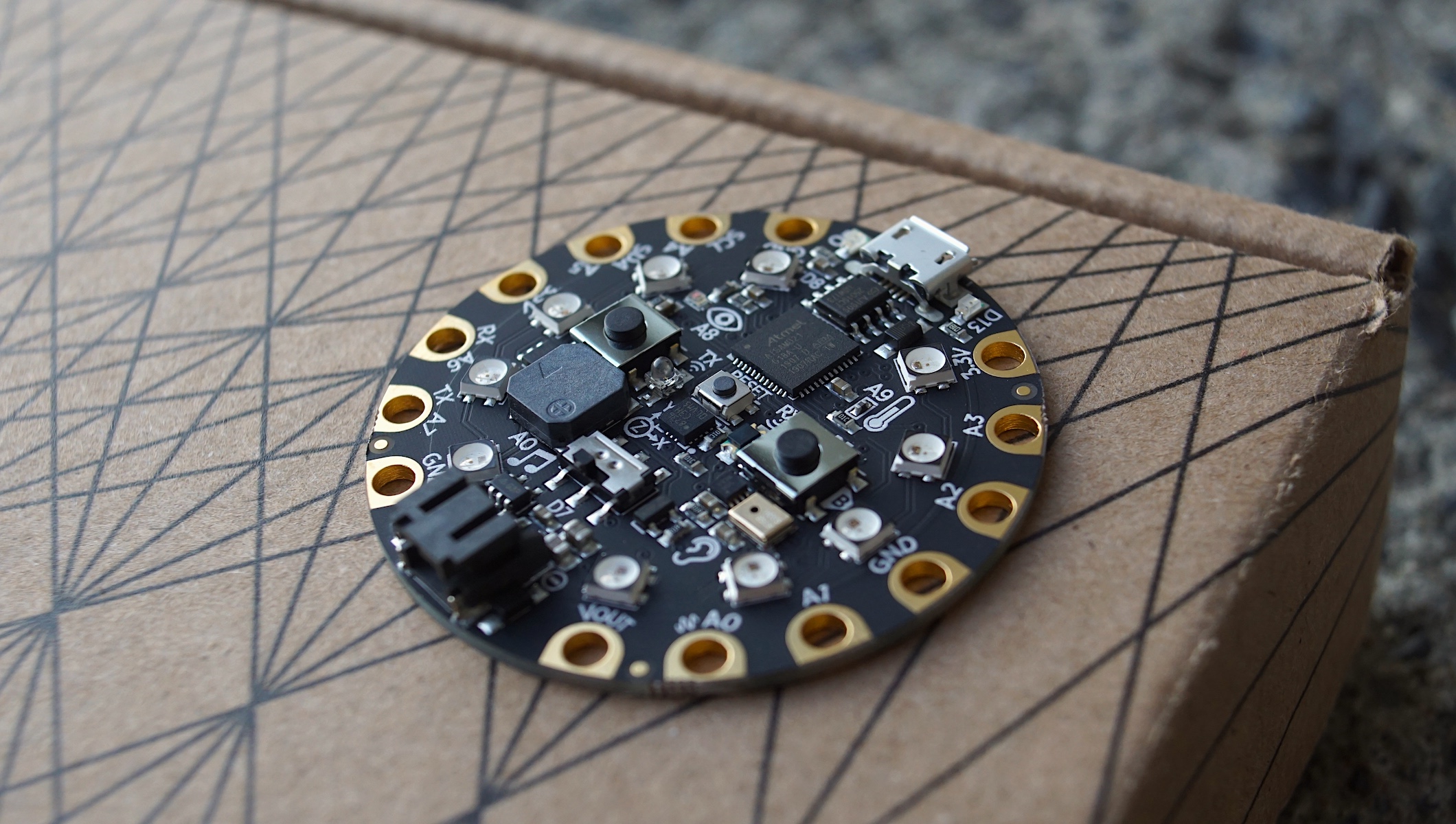 The Playground is a flexible experimental micro-controller from Adafruit.
The Playground Express is a ATSAMD21 ARM Cortex M0 Processor, running at 3.3V and 48MHz, the USB port can act as serial port, keyboard, mouse, joystick or MIDI. It is programmable in Arduino C.
Features
10 LEDs
8 alligator-clip pins
2 Push buttons
Motion sensor
Temperature sensor
Light sensor
Sound sensor
Mini speaker
Slide switch
Infrared transceiver
Reset button
MicroUSB port
We use one aboard Pino, as a timer for the pressure cooker, or when we make tea.