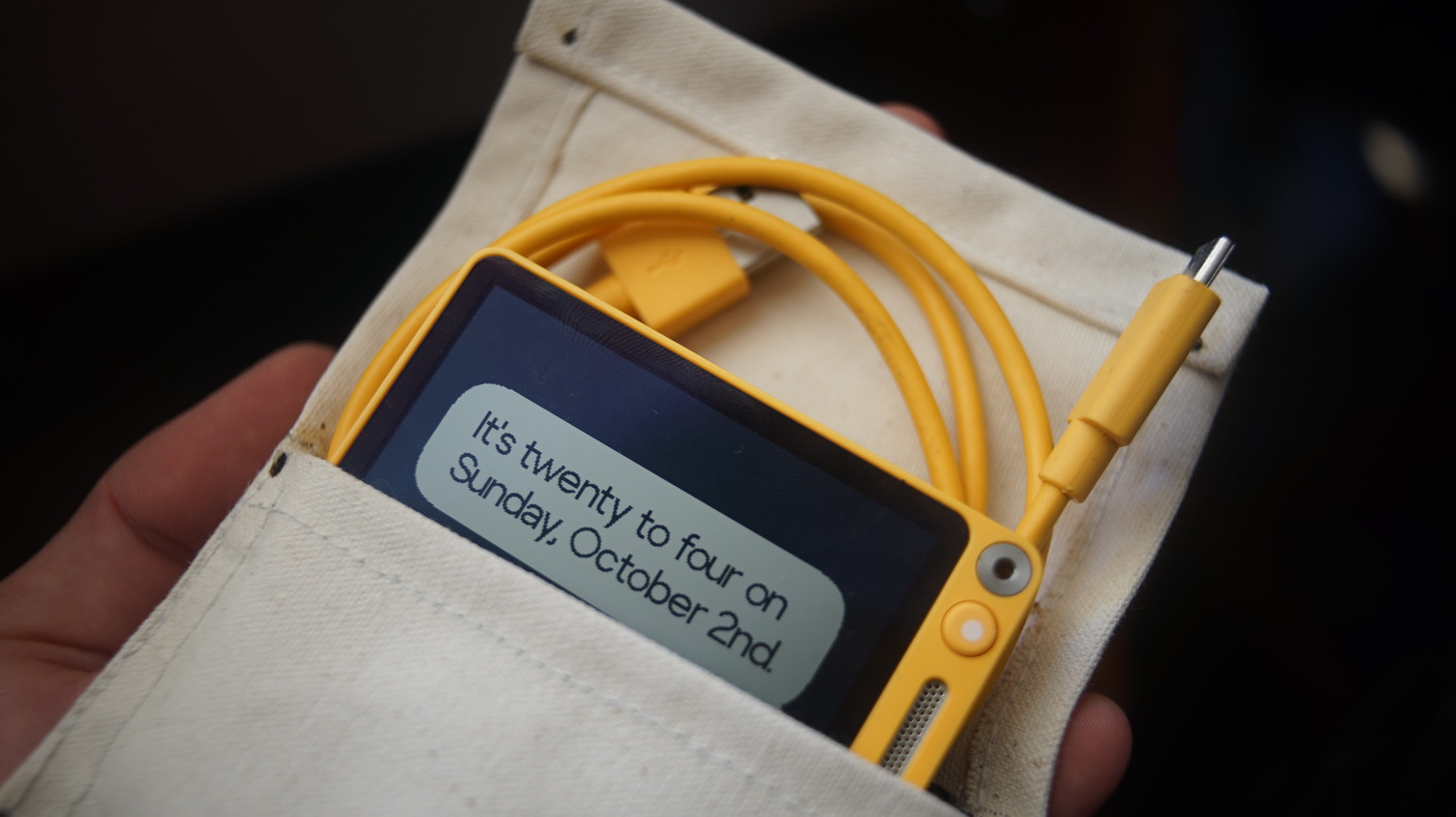 A little bed for the Playdate
I made a simple sleeve to protect the Playdate, from a single piece of canvas 13cm x 28cm sown over itself into a pocket, with a piece of webbing 13cm long in-between. This size gives just enough space to hold both the Playdate and its cable. The webbing holds the flap down.
I've used boatshrink water resistant canvas with UV resistant thread, but only because it's what we had left over from projects we did on the boat.