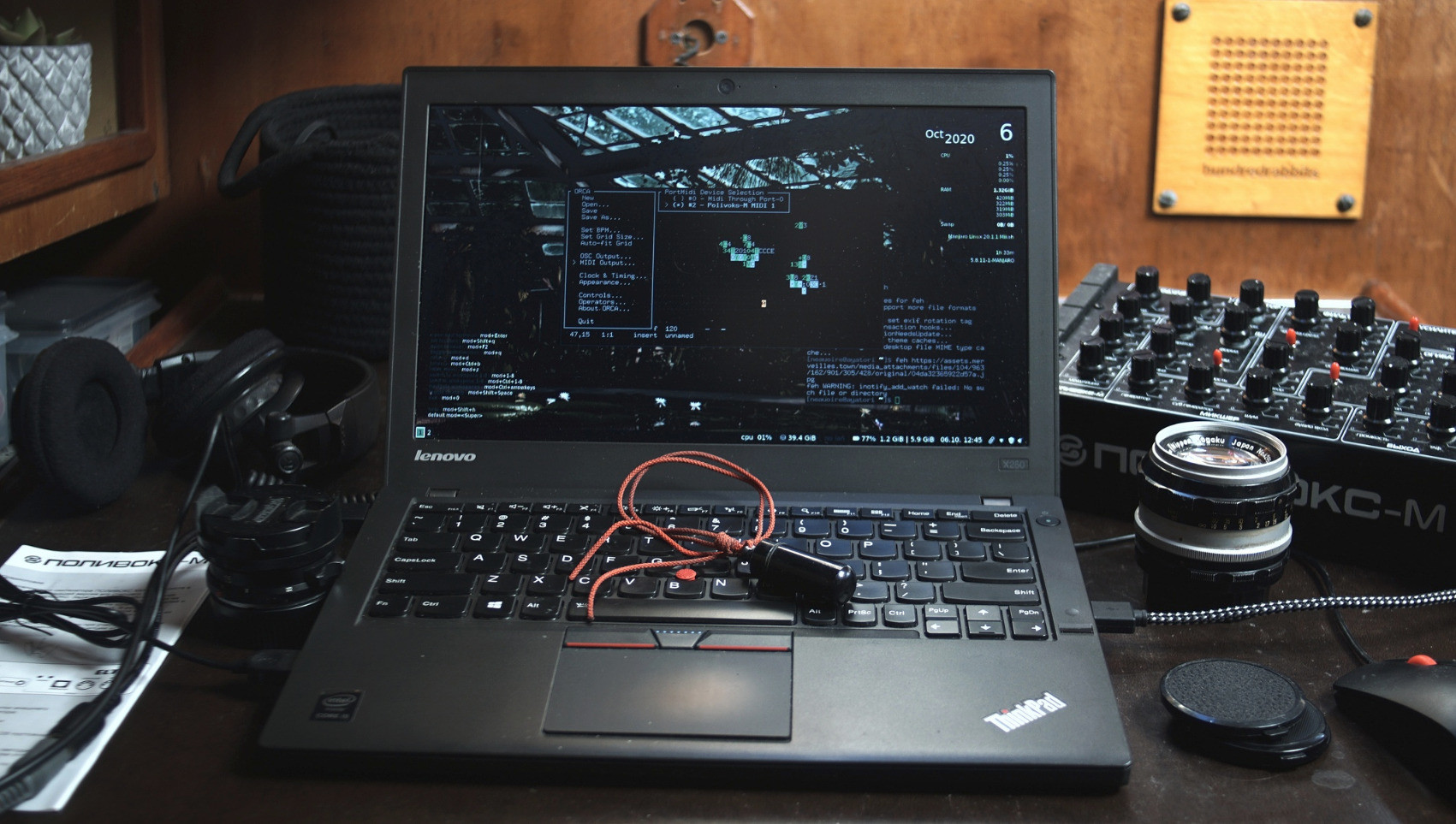 Ayatori is a x250 Thinkpad.
It presently runs the community version of Manjaro(i3), the laptop was donated to Hundred Rabbits by Josh Auget.
ayatori specs
OS: Manjaro 20.1.1 Mikah
Kernel: x86_64 Linux 5.8.11-1-MANJARO
Resolution: 1366x768
WM: i3
GTK Theme: Adapta-Nokto-Eta-Maia [GTK2/3]
Icon Theme: Papirus-Adapta-Maia
Font: Noto Sans 10
Disk: 114G
CPU: Intel Core i5-5200U @ 4x 2.7GHz
GPU: Mesa Intel(R) HD Graphics 5500 (BDW GT2)
RAM: 7660MiB
Most of my work is made from within the Varvara virtual machine, to see the full details of my daily work tools, see roms.