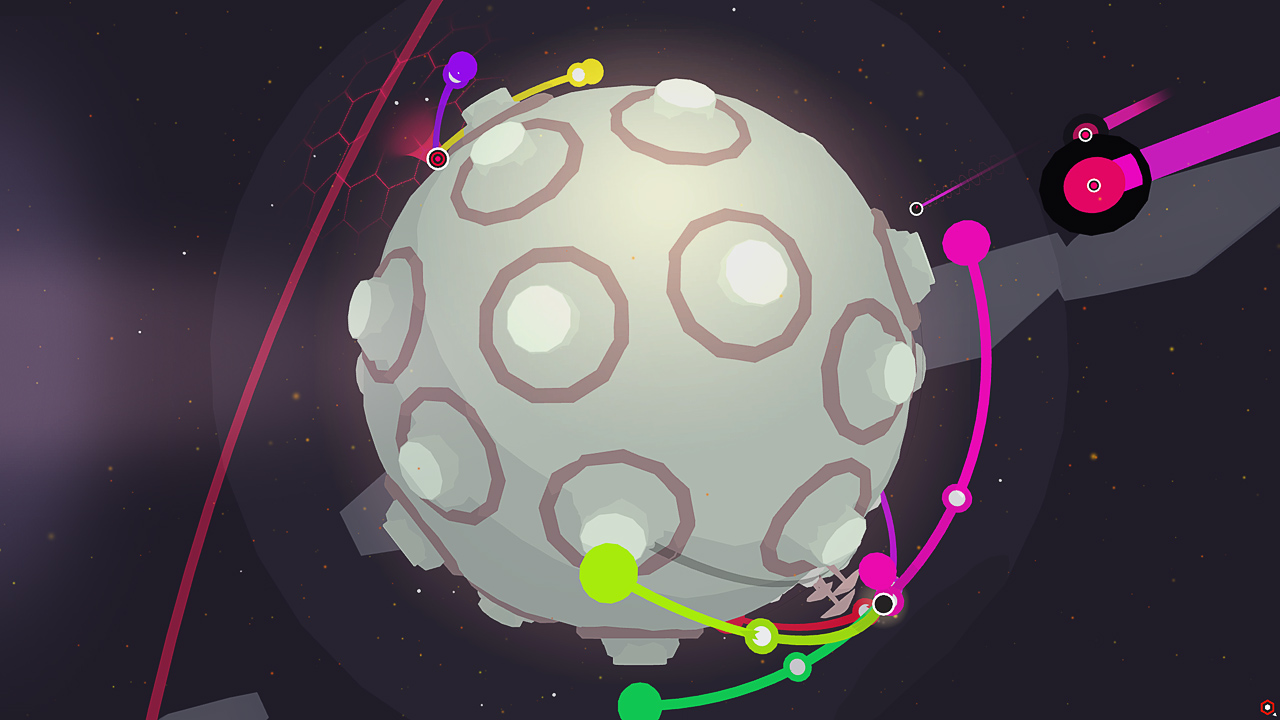 Pico Battle is a colour-based multiplayer battle puzzler.
You must learn to build shields to defend yourself against incoming colors.

Renaud Bedard and I showcased an experimental game at Prince of the Arcade last year but, between Volkenessen, Diluvium and waiting_for_horus, only got back to release it now.

Unlike our last game, text-heavy Diluvium, Pico Battle is wordless. There is no contextual hints within the game, but an audio tutorial that starts automaticaly in the lobby.

Upon launching the game, you will find yourself in the Lobby, a temporary haven. You should look for an hexagon floating about the edges of your screen (right click drag to rotate around the planet) and click on it to practice against the AI. You might see circles too, they are other players and could challenge you as soon as you raise your shield.

To protect yourself against incoming attacks, find the patch of dirt marked by a black and white circle, and connect a node to it. The shield will light up, eating away at the incoming bullets with a similar hue. In the lobby, you are invisible to potential attackers as long as your shield is unpowered.

To win against your opponent, locate a patch of mushrooms and connect nodes to it — this is your cannon. It needs a minimum amount of power to be able to fire, and based on the incoming nodes, will fire bullets of various sizes and colours; easier or harder to defend against. The idea being to match the colour of incoming bullets with your shield, and to differ as much as possible from the opponent's shield colour (which is indicated by the contour of his circular icon) with your cannon's bullets.
06M11 — Pico Battle Release
incoming pico3