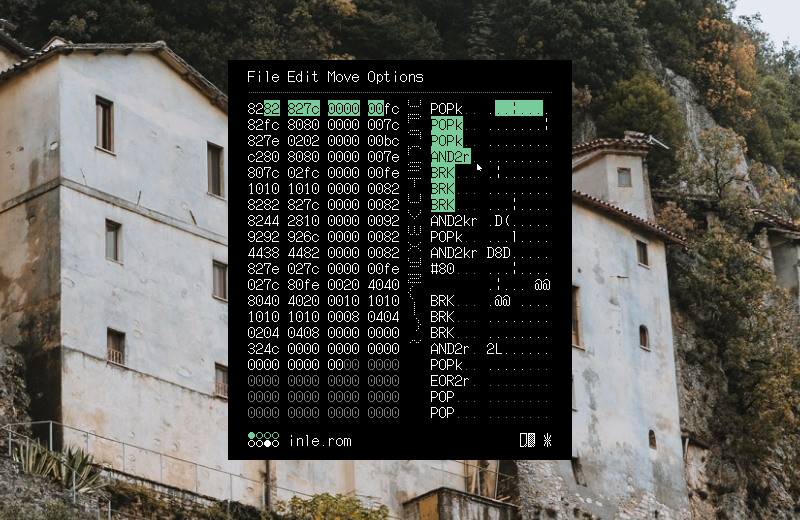 Exed is a hex editor.
Exed is a hex editor created to inspect and edit binary files. It can display sprites in the .chr format.
It is currently used in the creation of Famicom projects such as spacetime, the 1bit illustrations of the Neauismetica and the interface design of all the ecosystem tools, including Orca.
exed.c
To learn more, see the complete manual in the repository.
cc exed.c -std=c89 -Os -DNDEBUG -g0 -s -Wall -L/usr/local/lib -lSDL2 -o exed
The following code is a single-file implementation written ANSI C with SDL2 as its only dependecy.
incoming(1): chr format
Last update on 15D01, edited 3 times. +11/19fh -----|
15B08 — Exed Desktop Release